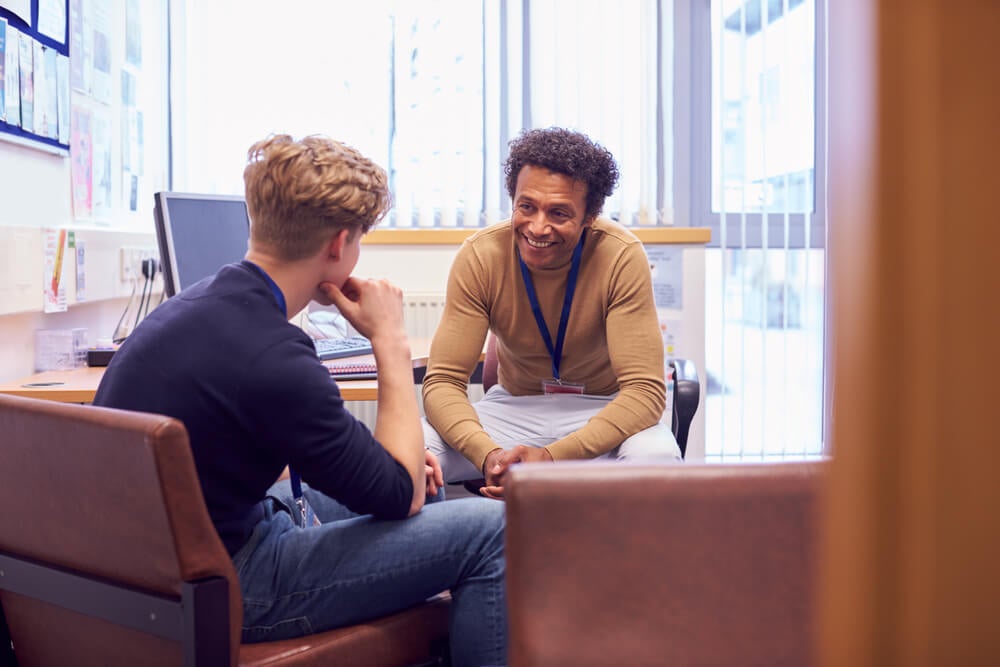 A Master of Social Work Degree, or an MSW degree, prepares students with a bachelor's degree in any field to enter a meaningful career in social services. After completing an MSW degree, graduates can enter diverse roles as social workers, youth services advocates, substance abuse counselors, and more. Many students enroll in an MSW program to change career paths and embark on a fulfilling career journey that involves helping individuals and communities overcome challenges, prioritize their mental health, and improve their quality of life. 
However, many students interested in furthering their education continue to work part- or full-time and juggle competing priorities. As a result, applicants question, "How long does it take to complete an MSW program?" and "is getting an MSW worth it?" Discover different types of MSW programs and how fast you can earn an MSW degree based on your educational background.
The Different Types of MSW Degree Programs
Students want flexibility, accessibility, and options. As a result, more schools offer different pathways to earning an MSW degree, including a traditional and advanced route. The pathway you choose to pursue will depend on your goals, educational background, employment status, and timeline. How fast you can complete your MSW degree will change based on the following two program pathways. 
The Traditional MSW Program Pathway
The traditional pathway is the first option for applicants for a Master of Social Work degree. This track is suitable for social workers who have already earned an undergraduate degree in a field other than social work. 
Generally, this pathway requires 60 credit hours for completion. Select schools offer the traditional path part-time or full-time. For example, students can finish Spalding University's accelerated full-time option in as few as four semesters (about 16 months). Spalding offers the same program in a part-time format, which students can finish in eight semesters (about 32 months). 
The traditional program explores the foundational theory, social issues, and placements for practice in the field. This pathway allows you to enter roles in social services and take the next step to join a clinical practice and become a licensed clinical social worker (LCSW).
The Advanced MSW Pathway
The advanced program is an opportunity to complete the MSW faster than the former. This option is available for practicing social workers who have earned a BSW and want to fast-track their trajectory to the MSW. Full-time students can complete the required 30 credit hours in just two semesters (about eight months), while part-time students will complete the degree in four semesters (about 16 months). 
The advanced pathway teaches students how to apply critical thinking to their practice and better understand the contemporary social justice landscape through the lens of social work. The advanced program is also a stepping stone to earning the LCSW certification. 
How Many Credit Hours Are Typical of Each Type of MSW Program?
In summary, four different time-based pathways are available to complete the MSW program. In addition to completing the required credit hours, students must also complete 900 field hours in the traditional track and 450 field hours in the advanced track to apply their learnings in a real-world setting. The following represent the credit hour options for prospective students:
Full-time traditional MSW program: 60 credit hours completed in four semesters (16 months)
Part-time traditional MSW program: 60 credit hours completed in eight semesters (32 months)
Full-time advanced MSW program: 30 credit hours completed in two semesters (8 months)
Part-time advanced MSW program: 30 credits completed in four semesters (16 months)
What's the Fastest I Can Complete an MSW Degree?
The fastest route to completing an MSW degree is either in the full-time traditional MSW in 16 months or the full-time advanced program in as little as eight months. Students with a Bachelor's degree in social work (BSW) can earn their MSW fastest in the full-time advanced program. 
How Much Does an MSW Degree Cost?
If you're interested in boosting your earnings, entering leadership roles, and standing out from other candidates in social work, then yes, an MSW degree is worth the investment. The cost of an MSW degree varies across schools and programs. For example, at Spalding University, the online MSW program costs $660 per credit hour for a total program investment of $39,600. However, in the advanced MSW program, the entire program investment equates to just $19,800. In addition, numerous financial aid options are available to online students, including student loans, student aid, Veteran benefits, and others.
How Do You Evaluate a Reputable MSW Program?
Choosing to further your education and earn a master's degree is a time and financial investment in yourself and your career. As a result, students must conduct the necessary research to ensure their preferred school and program is reputable, recognized, and accredited. Spalding University is accredited by the Southern Association of Colleges and Schools Commission on Colleges (SACSCOC), and Spalding University's MSW program is accredited by the Council of Social Work Education (CSWE). In addition, Spalding University leverages experienced and knowledgeable licensed social work practitioners who support students in their education and career.
Why Choose Spalding University for Your MSW Degree?
Are you a compassionate individual with a mission to serve others? Do you want to join a diverse, international community with a shared goal to improve the lives of individuals and communities through anti-oppressive practice? At Spalding University, students from all walks of life connect to pursue advanced degrees that make a difference as political lobbyists, mental health clinicians and change makers. Spalding University is the world's first certified compassionate university in the Charter for Compassion, an international, interfaith coalition of organizations and individuals dedicated to creating a just economy and a peaceful global community.
In addition to demonstrating value-driven education, Spalding University ensures its programs are affordable, accessible, and flexible for busy professionals. As a student, you can complete the MSW program credits online and secure local field placements with free placement services. In addition, with the ability to select a part-time or full-time pathway and three program intakes per year, you can further your education on your terms. 
Learn more about the Online Master of Social Work program and view the program guide.