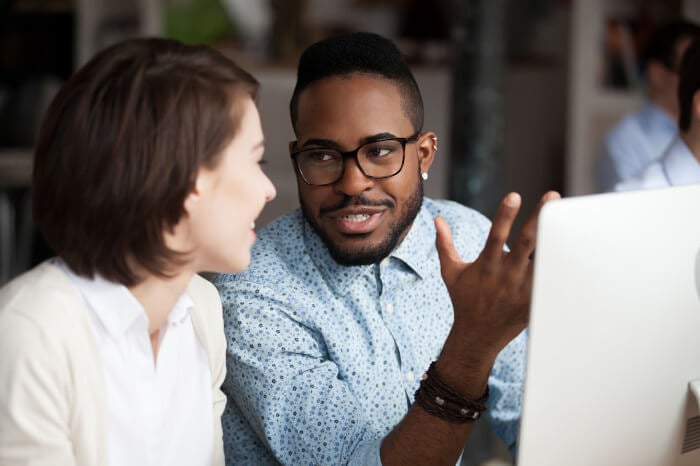 Getting a Master of Social Work (MSW) degree is a career-building strategy that appeals to many people. You may be a trained social worker seeking to exercise increased leadership and influence in your agency or organization. Or perhaps you're in a different field, but want to pursue a career that offers you a chance to have a more direct impact on people's lives. In either case, getting an MSW might be your best next move.
What Positions Require an MSW?
Social work is a growing field, and qualified social workers are in high demand. According to the US Bureau of Labor Statistics, employment in the field is expected to increase by 12% between 2020 and 2030. An MSW is required for all licensed clinical social workers, and preferred for many nonclinical social work positions.
These are some career options for MSW graduates:
Agency executive director or administrator
School social worker
Youth services advocate
Medical social worker
Family social worker
Substance abuse counselor
Clinical social worker
How Getting an MSW Can Boost Your Earnings as a Social Worker
Average earnings of social workers vary widely depending on the specialty and the geographic location. However, the financial advantage of holding an MSW is clear in every type of social work, as these 2022 statistics show.
| Type of Social Worker | Average Salary with a BSW | Average Salary with an MSW |
| --- | --- | --- |
| Child, family, or school social worker | $45,281 | N/A |
| Community social worker | $60,900 | $67,400 |
| Medical social worker | $58,139 | $67,545 |
| Licensed clinical social worker | (requires MSW) | $73,855 |
Based on these examples, current social workers at the bachelors' level who get an MSW can expect a salary increase of between seven and ten thousand dollars a year.
How Getting an MSW Can Help You Access a Position of Leadership and Influence
It's no secret that effective social services demand excellent leadership and administration. If you're a practicing social worker, you've observed firsthand the difference good leadership makes. Perhaps you even recognize in yourself the vision, talent, and people skills you need to exercise that kind of leadership.
Or perhaps you're coming from a career in a different field, such as business, education, or the military. You want to put your hard-won expertise to work developing equitable policies and systems that enable members of your community to access the opportunities and services they need for integrative well-being.
Getting an MSW will give you the theoretical and practical foundations to effect positive change and promote justice and equity in a variety of contexts. You'll improve your skills in critical thinking, advocacy, and engagement. You'll develop an awareness and sensitivity for social work practice with diverse groups based on race, ethnicity, gender, sexual orientation, and disability.
You'll also learn to use research methodologies to develop skills in evidence-based practices, such as engagement, assessment, intervention, and evaluation. And, you'll apply knowledge in social justice frameworks to practice at individual, group, organizational, and societal levels. You'll use these skills to address economic, political, and socio-cultural realities. These critical competencies will position you for leadership success at many agency or organizational levels.
How Getting an MSW Will Make You Stand Out from Other Candidates
The same global perspective that grounds your leadership skills will make you stand out from other candidates whose background is more limited. Graduate-level courses will sharpen your awareness of the connection between human rights and social services. They will also train you to look at issues from a holistic and systemic perspective, rather than seeking quick superficial fixes. Whether in the context of individual services or of advocacy for marginalized groups, you'll learn to listen, assess, think critically, and pursue solutions leading to lasting change.
Further, you'll analyze theoretical frameworks and hone communications skills while pursuing an MSW. These will enable you to interact effectively with community leaders, policy makers, and funders, as well as clients, case managers and staff.
Diverse MSW Pathways for Diverse Students
Your pathway to getting an MSW will depend on your background and your current circumstances. Online MSW programs enable students to work according to their schedule, with the option to continue in their current employment while earning their degree. MSW program options include both traditional and advanced pathways.
Traditional MSW program pathway
The traditional MSW program is designed for aspiring social workers who hold an undergraduate degree in a field other than social work. It includes 60 credit hours. For example, at Spalding University, these can be taken at an accelerated full-time pace (for completion in four semesters, or 16 months) or on a part-time basis (for completion in eight semesters, or 32 months). This inclusive program integrates relevant social issues and theory with field practice. It offers a versatile graduate degree that prepares students for various organizational roles in social services, and can serve as a stepping stone toward clinical practice (LCSW).
Advanced MSW pathway
The advanced program offers a fast track to the MSW for current social workers who have already earned a BSW. Full-time students can complete the required 31 credit hours in just two semesters, while part-time students will need four semesters to finish. This pathway allows practitioners to increase their effectiveness at influencing policy. They'll also gain additional experience in a variety of agencies, potentially while continuing to work within their current organization. In addition, it opens the pathway for graduates to pursue licensed clinical social worker (LCSW) certification if they choose to do so.
Two pathways, one goal
Whether students enter the traditional or advanced MSW program, their training will prepare them to meet the needs of the times by promoting peace and justice, ethical practice, and service to society's most vulnerable members.
Is Getting an MSW Worth It?
The enhanced training, broader career and promotion opportunities, and superior salary range potential mean that getting an MSW is definitely worth it! What's more, in today's world, online MSW programs provide greater flexibility than ever. You can earn your degree at a distance or while remaining engaged in your current position.
Those are just some of the advantages of Spalding University's Online Master of Social Work programs, both traditional and advanced. Spalding's online MSW programs also offer
A strong social justice focus that emphasizes the roles social workers can play in social change and how they engage diversity and differences through anti-oppressive practice 
An action-oriented academic community deeply involved in its local context. (Faculty research interests include racial inequity, healthcare access, LGBTQ+ issues, juvenile justice, child welfare, socioeconomic disparities, disability issues, and homelessness
Accelerated, flexible, accessible high-quality training that is strategically designed to support your goals and meet your needs
Experiential learning and support with field placement to connect theory to practice in systems of all sizes, within your area of interest
Would you like to pursue a meaningful career that promotes a just society through reflective practice and advocacy? Don't wait to learn more: find out whether Spalding University's online MSW program is the next step toward making your professional goal a reality!
Learn more about the Online Master of Social Work program and view the program guide