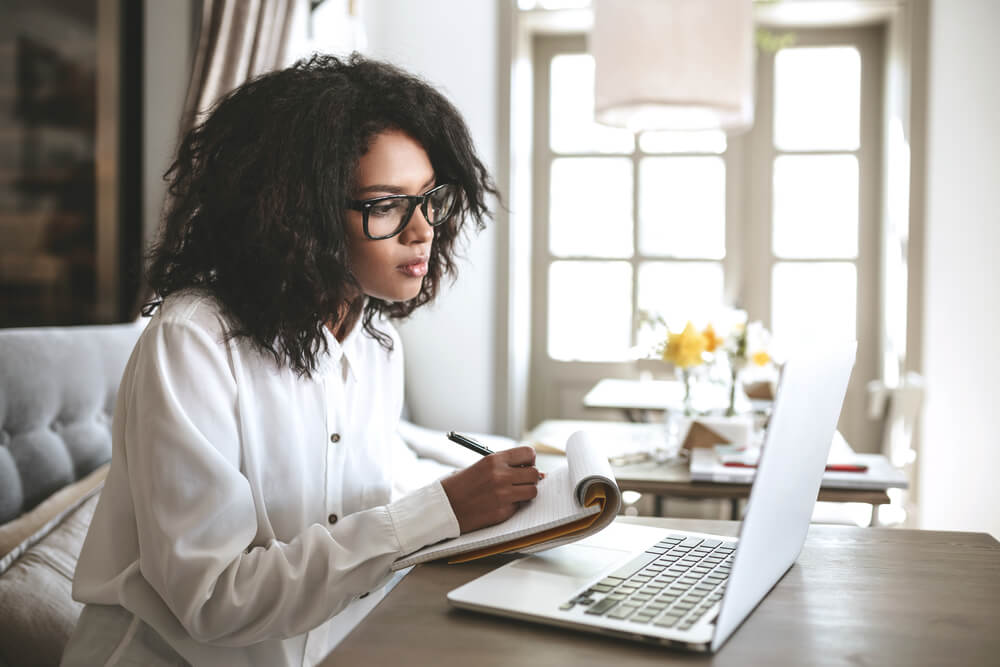 Did you know that social workers comprise the largest group of mental health service providers in the United States? Or that more than 40 percent of the disaster mental health volunteers trained by the American Red Cross are social workers? Not only that but social workers can be found throughout all types of community institutions, from corporate offices to schools and private counseling practices to hospitals. 
Because of their varied workplaces and clientele, social workers regularly interact with people from diverse walks of life. In order for social workers to make a real, positive impact in their communities, they need social work practice models that empower them to champion the oppressed and advocate for fairness, equality and inclusion. One such social work theory is Anti-Oppressive Practice (AOP). Through the lens of anti-oppressive practice, social workers can advocate for the needs of the individuals and communities they serve in ways that will make an impact for generations.
What Is Anti-Oppressive Practice?
As an interdisciplinary approach that incorporates disciplines such as anti-racism, feminism and disability justice, anti-oppressive practice in social work looks like intentionally recognizing, acknowledging and subverting social divisions that result in oppression. 
As a theory, framework and approach to ending socioeconomic oppression, anti-oppressive practice (AOP) in social work focuses largely on systems. Anti-oppressive practice sees and acknowledges the presence of oppression in society or a shared space, such as a workplace. Since oppression is a social act in which one group restricts the rights or access of another group, anti-oppressive practice prioritizes the unburdening of people who have been unfairly controlled. 
In order to understand anti-oppressive practice as a social work practice model, it's important to comprehend the three types of oppression that AOP attempts to alleviate:
Personal/individual oppression: occurs in the context of everyday interactions, such as a racially motivated microaggression
Cultural oppression: includes the ways that language and categorization shape societal norms, such as grouping people as neurotypical or neurodivergent
Structural/institutional oppression: encompasses the entities that distribute resources and power, such as legislative bodies
Understanding that various forms of oppression are all intertwined is key to the meaning of AOP. Anti-oppressive practice emphasizes balancing power in places where it has been unbalanced—personally, culturally and structurally—so that all people can thrive within a given society or space. Social workers who apply the anti-oppressive practice social work practice model may think about this effort in terms of micro, mezzo and macro social work:
Micro: working with individuals, such as one-on-one clients or families
Mezzo: working with groups and communities, such as organizations or neighborhoods
Macro: working toward systemic changes on a large scale, such as policy development
The History of Anti-Oppressive Practice
While social workers have advocated for societal equality for over a hundred years, the language we use today for anti-oppressive social work entered the social work lexicon in the mid-1990s. In 1995, for example, social work lecturer Derek Clifford wrote that the term 'anti-oppressive' indicates "an explicit evaluative position that constructs social divisions (especially 'race', class, gender, disability, sexual orientation and age) as matters of broad social structure, at the same time as being personal and organizational issues."
A year later, professor Lena Dominelli explained that anti-oppressive practice is person-centered, aiming to lessen the negative impact of social structures. More literature emerged in the following years, further describing the theory of anti-oppressive practice in social work. Clifford, for example, would go on to write the book Anti-Oppressive Ethics and Values in Social Work with Beverley Burke, in which they argued that anti-oppressive practice is essential for social workers. 
While the theory of anti-oppressive practice has developed over several decades, studies report that implementation in the practice environment has not always kept pace with academic interest. Today's social workers who study the anti-oppressive practice model have a meaningful opportunity to apply the theory in their clinical work in ways that will bring about purposeful, positive change. 
Fundamentals of Anti-Oppressive Practice
Building on a foundational understanding of existing oppression and inequality in societal structures, social work scholars explain that anti-oppressive practice encourages social workers to engage the model in several ways, including:
Critical self-reflection: recognizing and addressing power differentials that impact the social worker's ability to meet the needs of a service user
Critical assessment of experiences of oppression in lives of service users: understanding the various and overlapping, forms of oppression a service user faces
Empowerment of service users: creating opportunities for service users to identify and communicate their needs and include their perspective in assessment and treatment
Partnership with service users: collaborating with service users so they are heavily involved in decision-making process, experience shared power and feel supported
Minimal intervention: reducing oppression by disrupting the service users' life as little as possible—prioritizing early intervention can help with this
How to Apply Anti-Oppressive Practice 
In order to implement the fundamentals above, social workers need practical pathways for action. Consider the following questions social workers can ask themselves in order to recognize opportunities to deliver better, more equal social services to diverse communities: 
What are the ways that I experience social privilege?
How do social divisions affect the daily life of this service user?
What are the power differentials in my relationship to this service user?
How can I create more equality in my relationship to this service user?
Will this solution I want to offer to a service user give them more power in their life or less?
How might racism, sexism, classism, ableism, colonialism, heteronormativity, etc. have affected this service user over the course of their life?
How can I shape my practice at an institutional level in such a way that service users feel empowered?
While these questions aim for service-user-specific answers, the questions themselves can be applied to any social work position. Consider how anti-oppressive practice in social work may lead to greater equality and empowerment in the lives of service users through each of these social work positions:
School social worker
Mental health social worker
Hospital/health care social worker
Child and family social worker
Agency executive director or administrator
Substance abuse counselor
Private practice clinical social worker
A school social worker, for example, may need to recognize their own social privilege as someone who grew up with English-speaking parents who could help them with homework, while the struggling student they are working with is the only English-speaker in the home. A mental health social worker may need to consider the ways that some solutions could prevent the service user from understanding their condition well enough to take greater ownership in addressing it. 
The goal of anti-oppressive practice is to empower the service user through the elimination of barriers that keep them from equality, so a social worker in any context can always start with asking themselves: what are the social inequalities this service user faces—and how might I, in partnership with them, work toward equality on their behalf?
Advocate for Equality and Justice in the Lives of Individuals and Communities with a Master of Social Work Degree
Do you want to spend the next chapter of your career promoting and facilitating social justice? Are you drawn to the idea of serving marginalized persons and communities? Do you want to empower individuals and communities as a compassionate practitioner?
If so, the Online Master of Social Work (MSW) at Spalding University may be the ideal degree program for you. Designed for aspiring social workers seeking a meaningful career change that will empower them to champion the oppressed and advocate fairness, equality and inclusion with forward-thinking solutions, the online MSW at Spalding features:
Both an accelerated full-time program and a part-time program 
A community of educators who are actively involved in pursuing an inclusive and justice society
Comprehensive curriculum that reflects on the social challenges of the past and addresses the social challenges of the present
Dedicated field placement services so students can focus on their education
Accredited by the Council on Social Work Education (CSWE), the Spalding online MSW program is built on the principle that responsible social workers serve as agents of peace, social change and justice. 
Wondering how long it takes to earn an MSW? The Online Accelerated MSW program takes four semesters and can be completed in 16 months. The Online Part-Time MSW program includes eight semesters spanning two years and eight months. The programs offer three intakes per year. Featuring 60 credit hours and 900 field hours, the affordable MSW program includes courses such as:
Social Justice in Social Work Practice
Human Dynamics in the Social Context
Policy Analysis and Strategies for Change
Applied Critical Thinking and Reflective Practice
Through curricula and field hours alike, students will discover and discuss the various social barriers and forms of oppression their service users may face. They will learn about what they can do to think more critically, self-reflectively and proactively about their role in promoting justice and equality. 
Learn more about the Online Master of Social Work program and view the program guide.