Effective leadership in the classroom and the boardroom requires the right mindset along with advanced knowledge. Deloitte found trust, collaboration and performance management were the largest leadership gaps in a survey of business leaders. Terminal degrees in leadership focus on the skills necessary to fill these gaps in a variety of settings.
Prospective doctoral candidates should consider if the Ed.D. in leadership vs. Ph.D. in educational leadership is best for their career. These degrees take different approaches to similar disciplines. Let's look at the goals and requirements for each doctorate degree before exploring potential career paths.
Complete The Form to Access My EdD Online Program Guide
Choosing Between Ed.D. vs. Ph.D. in Leadership/Educational Leadership
The main distinction between an Ed.D. and Ph.D. program is the primary focus of their curricula. U.S. News & World Report suggests, "an Ed.D. is designed for practitioners, while a Ph.D. is designed for researchers and scholars." Ed.D. candidates focus on applied leadership, while Ph.D. candidates concentrate more on educational theory.
Another difference between Ed.D. in leadership vs. Ph.D. in educational leadership is applicant prerequisites for applicants. Doctorate of Education programs look for academic prowess and potential through the following criteria:
Master's degree from a four-year university
Transcripts meeting minimum GPA level
Letters of recommendation
Resume
Writing samples and/or interviews with department staff
Ph.D. programs overlap with these requirements but emphasize graduate-level research in educational theory. Applicants need to demonstrate graduate theses or research projects that are the building blocks for Ph.D. dissertations. Alternative qualifications like teaching experiences, GRE scores and academic publications confirm an applicant's commitment to educational theory.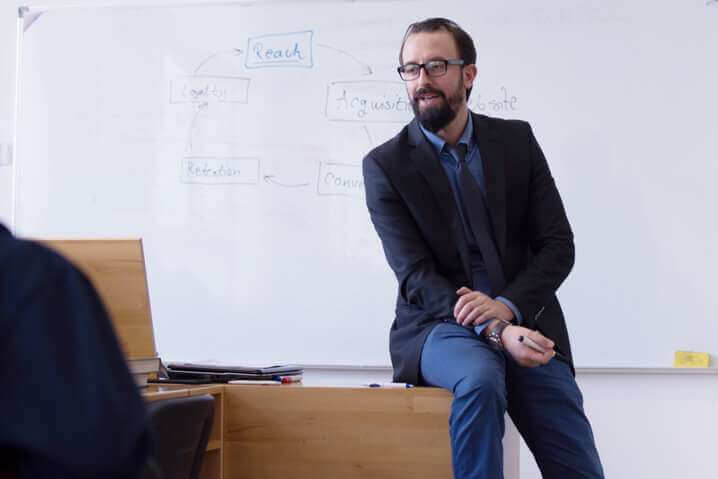 Career Paths for a Ph.D. in Educational Leadership
Professional opportunities for Ph.D. holders in educational leadership are concentrated in academic settings. Leadership experts who are familiar with how to best teach students find work in a variety of educational settings. Here are some examples of potential jobs for Ph.D. graduates.
University Professor
The natural progression from a Ph.D. program is into university teaching positions. Ph.D. candidates often teach courses during their studies either as K-12 teachers or university lecturers. Professors combine their own research with the tutelage of undergraduate and graduate students to advance the field.
The U.S. Bureau of Labor Statistics (BLS) listed an $80,560 median salary for postsecondary teachers in 2020. A projected 12% growth in jobs by 2030 shows a favorable market for doctoral candidates.
School Administrator
Ph.D. programs in educational leadership also provide pipelines to executive positions in school districts and universities. Teachers combine their classroom experiences with doctoral research to qualify for district superintendent positions. Postsecondary administrative roles like academic deans and registrars are ideal for Ph.D. holders with extensive experience on university campuses.
The BLS found the average school principal earned $98,490 per year in 2020. University administrators earned $97,500 per year on average based on BLS data. Both administrative roles are projected to grow by 8% from 2020 to 2030.
Professional Options for Ed.D. in Leadership Graduates
The aforementioned opportunities are often available to those who complete Ed.D. in leadership programs. This degree option also creates more attractive credentials for non-academic positions than a Ph.D. So is an Ed.D. worth it? Professionals choosing between an Ed.D. vs. Ph.D select the Ed.D. in leadership if interested in the following careers.
Training and Development Manager
Businesses, government agencies and nonprofits need education experts to lead ongoing training efforts. Training and development managers create onboarding programs for new employees as well as growth opportunities for experienced staff. This profession is a good fit for Ed.D. in leadership graduates because it requires an understanding of systemic thinking and innovation.
Training and development managers earned an average of $115,640 per year in 2020, according to BLS data. Above-average salaries are available for managers in the finance ($122,400) and professional services ($135,780) sectors. The BLS projects an 11% growth in jobs by 2030, providing opportunities for Ed.D. graduates.
Business Executive
Startups and international corporations need strategic thinkers and innovators in their C-suites. The leadership skills learned in a Doctorate of Education program are useful in traditional executive positions like chief executive officers (CEO) and chief operating officers (COO). An innovative Ed.D. in leadership program can prepare graduates for newer leadership roles like chief learning officers (CLO) and chief people officers (CPO).
The median salary for an executive was $107,680 in 2020, according to the BLS. CEOs earned $185,950 on average based on the same data with the top 10% of earners exceeding $208,000 in annual salary.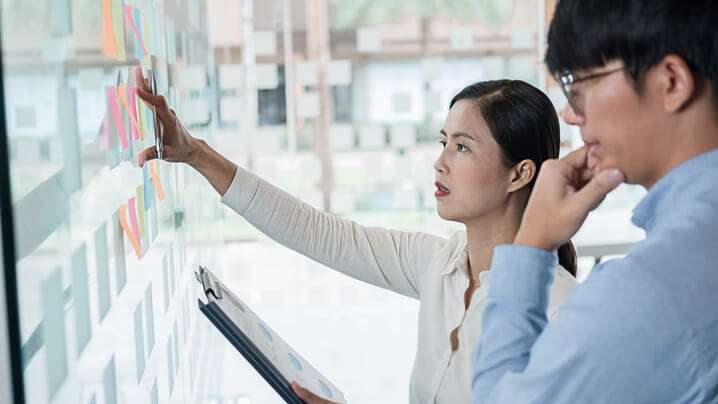 Nonprofit Executive
Ethical and service-minded leadership skills learned in Ed.D. programs translate well to nonprofit executive roles. Nonprofit presidents and CEOs need to stay focused on their missions while achieving growth. They also need to communicate effectively with donors, staff members and project partners about the importance of their work.
Excellence in Giving concluded that the average nonprofit CEO earned $150,420 in its study of 430 nonprofits. Doctorate of Education graduates who enter the nonprofit leadership world find above-average salaries in organizations with annual expenses of $5 million or more.
Pursue an Ed.D. in Leadership at Spalding University
Spalding University's Online Ed.D. in Leadership opens doors to a wide variety of leadership positions. The school's top 300 placement in U.S. News & World Report's National Universities ranking boosts the value of this degree. The program is also accredited by the Southern Association of Colleges and Schools Commission on Colleges (SACSCOC).
If you see an online Ed.D. in leadership degree in your future, here are a few reasons to choose Spalding:
An emphasis on ethical and innovative leadership;
100% online with the flexibility needed for busy professionals;
Full-time faculty members with leadership experience.