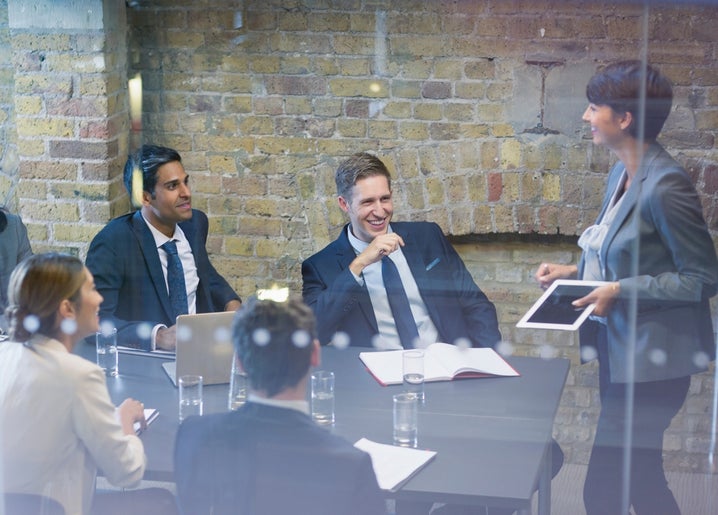 For aspiring leaders, advanced education is often a pathway to achieving career goals and discovering opportunities for greater influence. Many educators, business managers, nonprofit workers and public sector employees find that earning a Doctor of Education (EdD) with a focus on leadership gives the expanded expertise and qualifications they need to move forward. When weighing the costs and benefits, however, you may be questioning, is an education doctorate in leadership worth it?
What Are the Benefits of Earning an EdD in Leadership?
Whether you're looking to advance to the next level, transition into a new area, or simply maximize your effectiveness in your current role, earning a doctorate in education offers distinct advantages. Going back to school is a big decision, though, and not one to make without carefully considering the commitments and the likelihood of achieving your desired outcomes.
First, let's take a look at the benefits of Spalding University's Online Doctor of Education in Leadership (EdD: Leadership):
Request My Doctor of Education Online Program Guide
Enhancing Knowledge
Contemporary leadership calls for new ways of understanding and relating to the world around us. Grounded in today's leading research and practice, Spalding's Online EdD in Leadership is built around these four competency themes:
Advanced Leadership Concepts in Practice—Applying theory to workplace experience.
Global and Cultural Perspectives—Understanding leadership in today's multicultural context.
Organizational Innovation and Change—Learning to move organizations forward.
Research-Informed Decision Making—Practicing data analysis and application.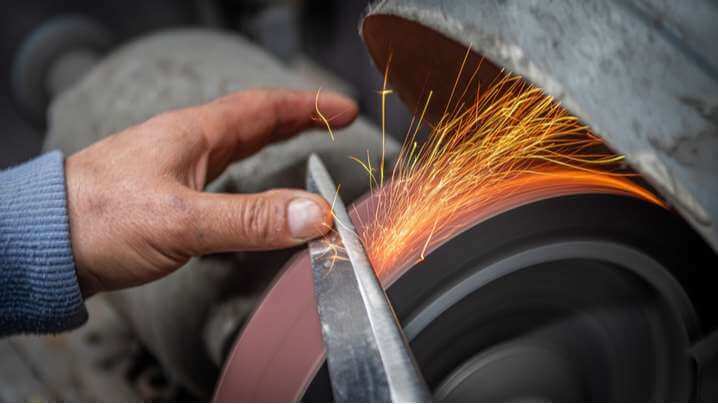 Sharpening Critical Skills
Effective leadership practices are far more complex in today's workplace than in previous generations—with significant new perspectives even in recent years. Tremendous shifts in education and across workplaces since the onset of COVID-19 have called for forward-thinking innovation in leadership.
A recent assessment in MIT Sloan Management Review describes leadership adaptations necessary for organizations in 2022. Qualities such as collaboration, continuous learning and relationship-building will be vital for leaders of the future.
An interdisciplinary practical approach to learning means that students in the Online Doctor of Education in Leadership program are preparing for real-world application. These are some of the skills emphasized across the curriculum:
Critical Thinking—Evaluating leadership approaches in a contemporary context.
Problem-Solving—Developing solutions in actual scenarios.
Communication—Accurately and effectively sharing information and ideas.
Strategic Planning—Identifying goals and implementing action steps.
Team-Building—Guiding others toward achieving goals.
Data Analysis—Interpreting information for decision-making.
Attaining a Highly Respected Credential
Earning a doctoral degree demonstrates the highest level of expertise and achievement in your field. Graduates with an EdD degree attain a level of credibility that is distinct from those with bachelor's and master's degrees.
Society's high regard for doctoral degrees is evident in professional accomplishment, demonstrated by earnings and employment statistics. According to the most recent data from the Bureau of Labor Statistics, individuals holding doctoral or professional degrees typically secure the most desirable and stable jobs.
Overall, the median income for those with doctoral degrees is 22 percent higher than those with master's degrees. According to Payscale, the average base salary for professionals with an EdD degree is $79K while the base salary for someone with a Master's of Education is $60K per year, which is more than a 31 percent difference.
Gaining Mission Focus
Spalding University's Online EdD in Leadership is distinct in the program's commitment to mission-driven outcomes. Content across the curriculum champions quality learning, diversity and ethical leadership. Students are challenged to cultivate qualities such as empathy, self-awareness and conscientiousness.
True to the mission of the university, the EdD in Leadership emphasizes service. Spalding is the first university to participate in the Charter for Compassion, an international interfaith coalition dedicated to the creation of a just economy and a peaceful global community. Graduates are prepared to lead, grounded in an understanding of ethics and compassionate values.
How Does an Education Doctorate in Leadership Compare to Other Doctoral Pathways?
For a professional considering a doctoral degree in leadership, the three leading degree options are EdD, PhD and DBA. The EdD and DBA are designed primarily for practitioners, while the PhD is typically geared for researchers and academicians.
DBA
A Doctor of Business Administration (DBA) degree is often a natural progression from a Master of Business Administration (MBA) degree. The focus of a DBA is learning to solve complex problems and lead change in the marketplace. Involving high-level independent projects, the DBA equips leaders with practical application of theory. Compared to an EdD, which has broad application to various fields, the DBA is more specifically concentrated on business leadership.
PhD
A Doctor of Philosophy (PhD) in Education prepares graduates for scholarly research and leadership to advance the field of education. PhD graduates often develop theory in agencies or educational institutions or hold teaching roles in postsecondary education. Compared to an EdD, the PhD typically takes longer to complete and requires more intensive academic research.
Be Sure to Also Read: Which Will Better Serve Your Needs: An Ed.D. in Leadership or Ph.D. in Educational Leadership?
What Does an EdD Mean for My Career?
If you are re-evaluating your professional direction or examining the purpose of your career in new ways, you're in good company.
The current global pandemic has reinvented the nature and practice of work, leading to what is now commonly dubbed as the "Great Resignation." Recent assessments, including a commentary in The Atlantic, project that the movement is only growing "greater" with a large percentage of the population thinking about a career change.
For educators and other professionals considering future leadership potential, a doctor of education in leadership may open the door for higher-level jobs. Along with greater earning power and elevated position, earning an EdD in leadership also equips you for meaningful impact.
Professional Advancement Opportunities
In the fields of education, business, government and nonprofit, where master's degrees are commonplace among leaders, holding the EdD in leadership credential sets job candidates apart.
According to recent data from the Bureau of Labor Statistics, jobs in education are projected to grow significantly from 2020 to 2030, especially in postsecondary roles. Teaching at the college level typically requires a doctoral degree, and advanced degrees may be a key to promotions for education administrators across the field.
In education and beyond, top executive leaders are in high demand. Top executives lead strategic planning and direct organizations or educational institutions toward achieving goals. The high level of responsibility required for top executives calls for extensive experience. An EdD in leadership program equips leaders for these challenges.
Potential for Impact
For Spalding graduates, career advancement is more than an end in itself. Students in the program aspire to become organizational change agents, thought leaders and academics promoting social good. By achieving leadership roles, they are positioned to address today's cultural, business and educational issues with confidence.
Spalding Alumni, Jabani Bennett has worked in elementary schools for 10 years, helping close achievement gaps. From what she learned in the EdD program, she says she better understands "the type of leader the world needs in the future." She says she is eager to contribute "in a way that's impactful."
Alumnus John P. Malloy is an executive business leader who says the EdD has expanded his worldview. The experience of learning from others in his cohort, he says, has changed "not only how I view a leadership role, but my role in the community as well."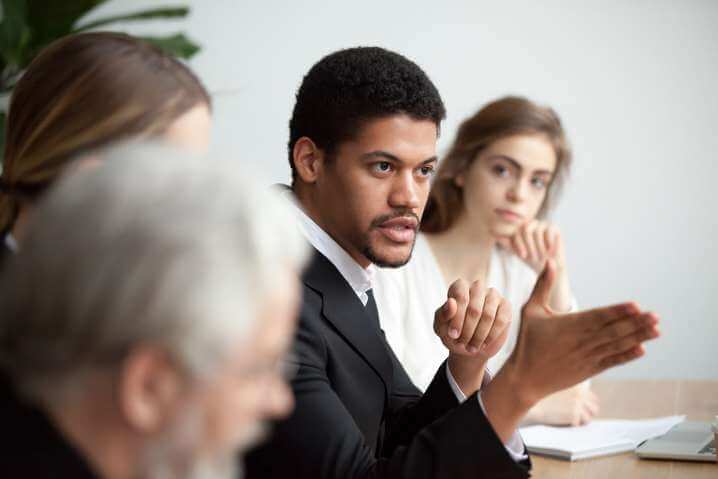 What Are the Costs of Pursuing a Doctorate in Education?
In answering the question, "is an educational doctorate in leadership worth it?" it is critical, of course, to count the costs. As you consider your current responsibilities to your job, family and community, it is important to understand how starting a graduate degree may influence your life.
Time Commitment
Spalding University's Online EdD in Leadership is an accelerated full-time program, delivered one course at a time. Designed for working professionals, the flexibility of the program allows you to continue in your current job as you complete the program.
The optimized design of the program combines quality and rigor in a professional-friendly format to put a quality doctoral education within reach. There are three start dates each year, allowing you to transition into the program at the time that works best in your schedule. You'll be able to complete the required 60 credit hours in two years with 10 eight-week terms.
Financial Investment
The Online EdD in Leadership at Spalding University is competitively priced at $825 per credit hour, totaling $49,500 for the entire program.
Among 86 similar online programs in the country, Spalding is one of only 21 nationally ranked by U.S. News & World Report. By choosing a competitively priced, nationally ranked program, you are maximizing the value of your investment. You may also be eligible for a variety of financial aid options to support your educational expenses.
What Are My Next Steps in Considering an EdD?
As you evaluate the vital question, "Is an education doctorate in leadership worth it?" we encourage you to take the next step in your exploration. No GRE is required, and the application process is streamlined for your convenience. Our dedicated enrollment advisors will guide you through the process, answering your questions about admissions requirements, tuition, financial aid, enrollment and technical support.